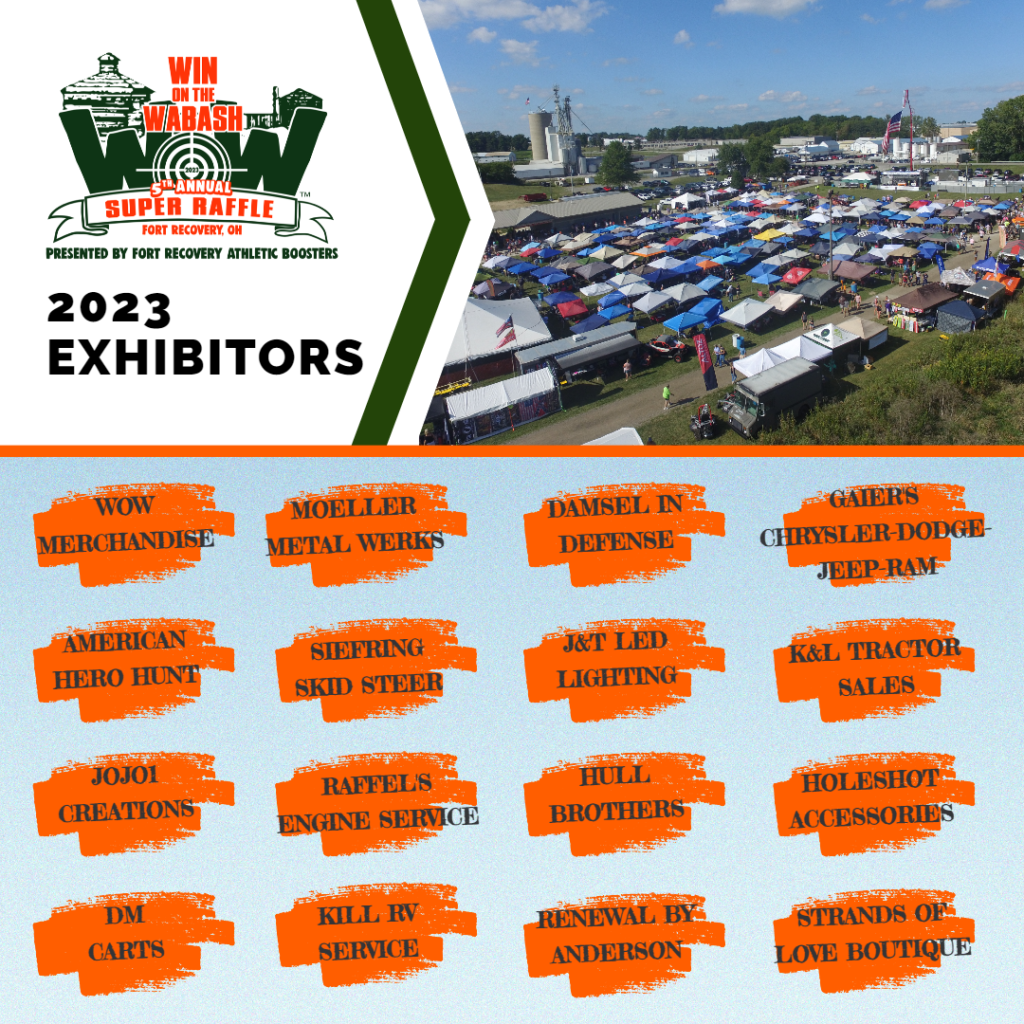 If you are interested in setting up an Exhibitor Booth at the 2023 event, please contact
vendors@wowraffle.com
Exhibitor Information
Booth Size is approximately 20' wide x 10' deep

Electric hook-up will be provided to each exhibit area as indicated necessary.  Extension cords and or convertors will be required.  Electric hookups supplied are 15 amp.  Tents, tables, chairs or any other necessary display items will be the responsibility of the exhibitor.

Exhibitors will be provided with 2 entrance wristbands to the show area.

Set up hours are Thursday, August 24

th

from 5:00 pm – 9:00 pm and Friday, August 25th from 8:00 am – Noon. Setup must be completed no later than 12:00 Noon on Friday.

Exhibitor hours are Friday 6:00 pm – 9:00 pm and Saturday 11:00 am – 8:00 pm.

The Super Raffle final drawing will be held at 7:00 pm Saturday with a 50/50 and other side raffles to follow.  Exhibitors are free to tear down their display at their discretion any time after 8:00 pm.

 Absolutely no vehicular traffic will be allowed in the designated event area until close of the evening at 12:00 am

.

Booth Fee $75.00 for the weekend

In an effort to not duplicate exhibitors, interested parties will be reviewed as received and accepted or rejected on a first come first served basis.  Space will be limited; we encourage early contact.
WoW committee is NOT RESPONSIBLE FOR ACCIDENTS
Further event information may be found at www.WoWraffle.com or by following us on Facebook or Twitter.